Ready-to-go lessons


Lessons for grammar and vocabulary in Word format ready for your students to work.

Learning Box
The Box that has amazed so many teachers. It has proven so useful. Let' s have a look at what the box is.

Calendar
Here you will find all the major events related to ESL all through the year:courses,talks etc.

Competition Games
Here you will find PowerPoint Competition games that bring excitement and learning into your classroom.

CourseBooks
This will take you in a few weeks to a wiki where we can share ideas for exploiting coursebooks that we are all using.

Course - Talks
Here you can learn about my talks and courses all over Spain

ESL Practice
My own compilaion of the best sites for practice with your students, not only for the four main skills but also entertainment ones.

ICT Special
Here you will find links to software , tutorials and information about what you can do in your classes using ICT technology.

Music Special
Here you will find activities with songs that I have created , links to websites that have activities with songs posted , tips about using songs in the classroom, links to sites where to download songs and websites with lyrics and much more

Grammar videos in Catalan


Excellent grammar videos with notes and examples in English but with audio in Catalan.
This is a new idea that everybody is welcoming so well. Thanks

PowerPoints
Powerpoint presentations that me or my teacher students create in my courses. Text or pictures very useful to be played with a beamer.

Seasonal Activities
Here you will find activities for each month.
Activities for festivities and celebrations.

Stolen Goods
Here you'll find resources that I have either created or found in different websites. All of them are useful for your lessons.

Survival kit
Here you will find : templates , samples of class rules , course descriptions , lesson plans, computer control sheets for CLIC , Round Up and much more. Very practical stuff.

Links for teachers in Spain
These are links for government , associations , publishers and so on.

Teachers' Sites
Teachers that have websites with useful resources and ideas.

My podcasts
This is my podcast site at podomatic where I save my student's podcasts.

My Music Blog
These are the ten songs that I recorded in my CD. I like singing so much. i hope you like them.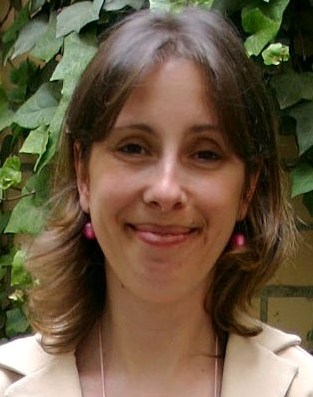 "As teachers , we should have a sincere desire to be successful , to inspire and touch the lives of our students making a difference every single day of our teaching practice."
Visi Alaminos

Listen to visi's Greeting
LEAVE VISI A MESSAGE
With a microphone, record a message and tick the green symbol to save it. Remember to
type your name and date.