Thanks for attending the Seminars.
Please be aware that this page will grow as the modules progress and
more and more resources will follow.
COME TO THE SESSIONS YOU'LL HAVE A GREAT TIME
AND I ALWAYS BRING SOME LAST MINUTE BRAND NEW STUFF !!
I WILL SEE YOU THEN IN MARCH AND APRIL IN BARCELONA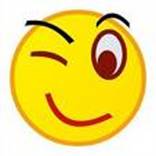 LINK TO OXFORD'S BLOG
you are welcome to go in there and comment !!
MODULE 3
Flickr
Podcasting
Google
Social Bookmarking
HANDOUT FOR MODULE 3 ( soon )
MODULE 3
Mr Google. Applications
Quick Image Editing
Podcasts
Social Bookmarking